I've released video reviews of 13 products I created on YouTube today. Gotta' watch them all :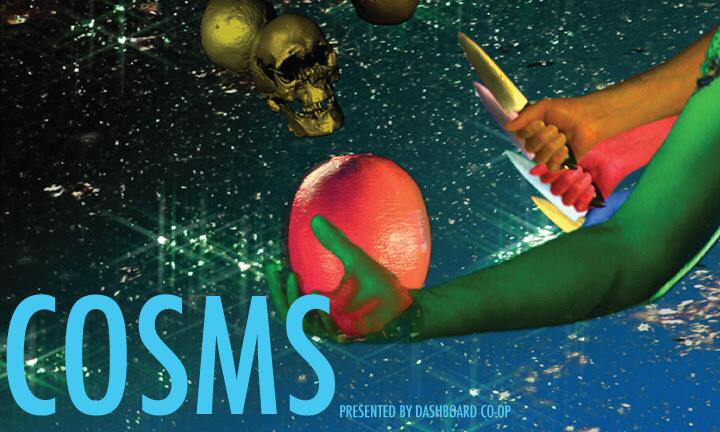 Im gearing up to show some new work at this show;
COSMS presented by DASHBOARD CO-OP
. They used an image from
Open Arms
as the flyer....
A philanthropic host straps up his 'blades and "hits the streets" to help everyday people with their existential issues. The visual language of the reality talk show provides the crude foil to the emotionally elevated nature of verbal content.
"Here in this REAL place, talking to REAL people about REAL things" again in this long-awaited sequel to the critically acclaimed video-loop, YouCantRiptheSkinOffofaSnake (2012). vimeo.com/52499980
Directed and Edited by Dave Greber
Written by: Dave Greber, Kelci M. Kelci, and Roel Miranda
Crew: Kelci M. Kelci, Katie Gelfand
Starring:
Roel Miranda
Skitch King
Carl Joe Williams
Josh Schmied
Kelci M. Kelci
David Hassell
Ginger Maddox
David Barton
Emily Mckee
Suzo
Callie Martin
Veronica Mansell
I'm going to have a big installation at a show in Altanta on Feburary 8th, 2014, as part of the Dashboard Co-op's next installation. I am going to make my first Stasseo Cathedral - something I have been thinking about making for a few years but have not had the right opportunity for it yet. Should been very exciting!
Interviews with
me and the other artists here
!!! read
Dashboard Co-op has announced its new crop of artists for 2014. Representing a range of ages and experience, they are: Elizabeth Riley, Dave Greber, Paper Frank, Hudgens Prize finalist Chris Chambers, Zopi Kristjanson, George Long, Jason Peters, Andre Keichian, Martha Whittington, Kevin Byrd, Lindsey Wolkowicz, and Dustin Chambers. Works by the new group will be featured in an exhibition in February ...